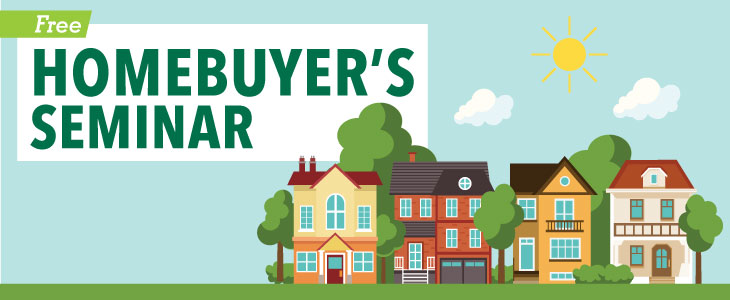 Buying a home? Let us help.
POSTED IN ARTICLES ON WEDNESDAY, FEBRUARY 28, 2018
Reserve your seat at a mortgage seminar and save $200.
Are you in the market for a new home? Whether you're buying a house for the first time or the fourth, play it smart and let the mortgage experts at Veridian be your guide.
Join us for a free seminar near you for refreshments and guidance on the home-buying process from Veridian's experienced staff. You'll learn what to do — and what not to do — as you secure financing for your home.
All seminars will be held at 6:30 p.m. Wednesday, March 28, at the following locations:
DC Centre
11830 Stonegate Dr., Omaha
The Jaycees Center
225 Fifth Ave. SW, Cedar Rapids
Goodwill Career Connection Center
5355 NW 86th St., Johnston
Waterloo Center for the Arts, Schoitz River Room
225 Commercial St., Waterloo
As a thank-you for attending, you'll get a coupon for $200 off closing costs on a new mortgage with Veridian closed by Sept. 28. For locations, terms and to reserve your seat at this free event, visit veridiancu.org/RSVP.
Great advice and a great deal? That's the value of Veridian.
*One closing costs coupon per household. Must be provided at time of application. Borrower must qualify for and close on a Veridian mortgage loan by September 28, 2018, to redeem coupon. Valid on first mortgages only. Coupon must be redeemed for a new loan, not for refinance of existing loan with Veridian. Up to $200 will be deducted from borrower's closing costs due at settlement and will be noted on borrower's closing documents. Coupon may not be used toward any appraisal fees. Veridian employees and board members are not eligible. Coupon cannot be exchanged for cash. Loans subject to credit approval. Restrictions apply. Contact a Veridian loan officer at (800) 235-3228 for details about credit costs and terms.