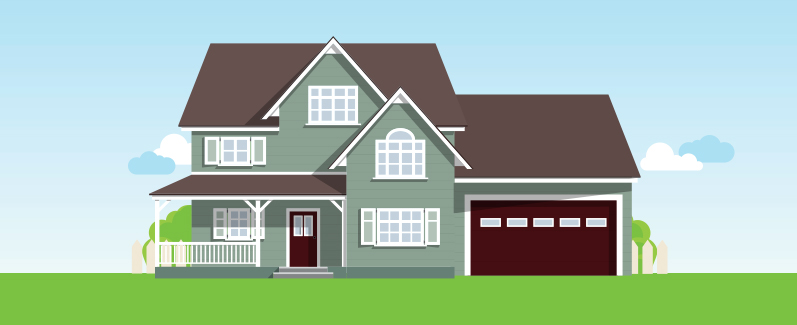 Home equity special
POSTED IN ARTICLES ON WEDNESDAY, MAY 20, 2020
This offer ends soon! For a limited time, save more on all our home equity loans!
Put your home to work for you with a home equity loan from Veridian. You can get a rate as low as 3.10% APR♦ – and when you apply by May 31, you'll save even more for the first six months with an intro rate of 1.99% APR*!
That makes it even easier to use the value in your home to make needed improvements or consolidate debt with a low-cost loan. We've got options to fit your unique financial situation:
HELOC
A Home Equity Line of Credit works similar to a credit card: You borrow as you go and only pay interest on your balance.
Fixed Home Equity Loan
Borrow up to 100% of the equity in your home⋄ with a fixed rate at terms of 5, 10, 15 or 20 years.
10 & Done
It's like getting a 10-year fixed-rate mortgage with a fraction of the closing costs and paperwork of a typical refinance⫧.
If you're not sure which option is right for you, contact a home equity expert today. Don't wait – our limited-time intro rate of 1.99% APR offer ends May 31, so get started now.
♦ APR = Annual Percentage Rate. Rate effective 5/1/20 and may not be used in conjunction with first-mortgage loans. Rate includes Loyalty Discount of 0.25% APR when enrolled in direct deposit of net income and automatic loan payments using your Veridian account. Borrowers will lose Loyalty Discount if they fail to meet qualifications during loan term. 3.10% APR available for a five-year fixed HELOC; minimum rates vary by product. Maximum APR for home equity lines of credit is 21%. Rates, terms and conditions subject to change and may vary based on qualifications, including creditworthiness, loan-to-value ratio and collateral conditions. All loans subject to membership and approval. Appraisal fees may apply. See Veridian for details.
*Introductory rate offer of 1.99% APR for first 6 months is valid through 5/31/20 and is not eligible for Loyalty Discount. After introductory period, loan returns to regular rates and terms. Existing home equity loans with Veridian may be refinanced if loan balance will increase by at least 25%. Promotion excludes home improvement loans.
⋄ Add up to 2.5% to rate for home equity loans with loan-to-value ratios over 80% (maximum of 100%).
⫧Loan must be in first lien position. Any advertised closing costs assume title guaranty and appraisal are not required. Additional costs may apply.