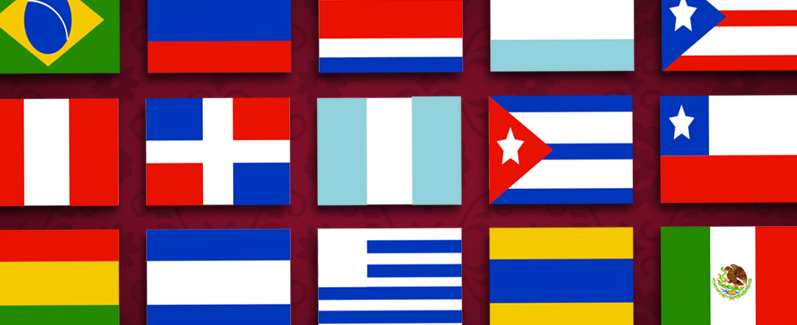 Latin roots
POSTED IN ARTICLES ON MONDAY, SEPTEMBER 13, 2021
Celebrate Hispanic heritage this month.
The 30 days from Sept. 15 to Oct. 15 each year are designated as Hispanic Heritage Month, a celebration of the history, culture and contributions of Hispanic Americans. On Sept. 15, 1821, Spain granted independence to its territory in Central America, which included El Salvador, Guatemala, Costa Rica, Nicaragua and Honduras. Mexico's celebration on Sept. 16 and Chile's on Sept. 18 mark the start of their struggles for freedom, much like the Fourth of July does here.
Hispanic Heritage Week was first observed by President Lyndon B. Johnson in 1968 and later extended to a month by President Ronald Reagan in 1988. The influence of Hispanics in the U.S. is large and growing; in 2019, the Hispanic population here totaled 60.6 million, making it the largest ethnic minority.
The term "Hispanic" was coined as a way to describe those whose ancestors came from Spain, Mexico, the Caribbean, Central America and South America. The term is often used incorrectly in the U.S. as a racial classification instead of a regional one. Someone who is Hispanic can be of Indian, African, European or Asian descent.
Because of stereotypes and misconceptions, many Hispanics are not recognized as such. Lynda Carter, the star of "Wonder Woman"; Frankie Muniz, star of "Malcolm in the Middle"; and artist Jean-Michel Basquiat are all of Hispanic ancestry but are rarely referred to in those terms.
Hispanic influences are deeply woven into American culture throughout music, food, art, cinema, politics, literature and so much more. Hispanic heritage is celebrated in many ways, with events such as parades, art exhibitions, concerts and traditional Hispanic food fairs. Take some time to immerse yourself in the culture over the next month.
Veridian is committed to being a credit union where everyone belongs. This article series spotlights different groups to encourage mutual understanding and to help create communities where everyone feels welcome.