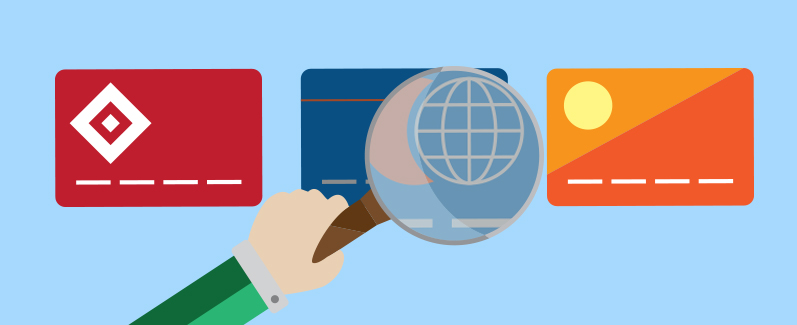 Find more savings
POSTED IN ARTICLES ON SUNDAY, DECEMBER 1, 2019
Are your credit cards costing you too much?
If you have balances on credit cards with high interest rates, move them to a Veridian Visa®. Our great rates, which start as low as 8.15% APR†, can save you money on interest – and less interest means you can pay those balances off faster.
Credit cards with 0% APR offers sound great at first – you don't have to pay interest! But once the promo period is over, those rates can get awfully big. Cards from retailers often have the same trade-off: You may get a discount for using them, but you pay for it later with sky-high interest rates.
High rates aren't the only way other credit cards can cost you; those fees can add up fast. Veridian doesn't believe in charging extra fees, so our Visa cards have:
No annual fee†.
No balance transfer fee.
No cash advance fee.
So not only can you save on interest by moving your balances, you won't pay anything to do it. (Most lenders charge 3% of the total.)
In addition to money, a Veridian Visa can save you time. You can make one payment instead of dealing with multiple bills every month, and you can access your account at any time through online banking and our mobile app. Easily make a payment or check your balance no matter where you are.
Choose your card
Our Visa Platinum Credit Card features our lowest rate, while our Visa Platinum Rewards Card lets you earn points you can redeem for cash, travel rebates, merchandise and more. Both come with Veridian's local support, cards printed while you wait and complimentary benefits like travel insurance, emergency assistance and extended warranties on your purchases.
Ready to transfer your balances to a Veridian Visa? Apply today:
†APR = Annual Percentage Rate. Rates for the Visa Signature, Visa Platinum and Visa Platinum Rewards cards are determined by adding 4.9% to 15.9% to Prime Rate as published under "Money Rates" in The Wall Street Journal. Current Veridian credit card rates range from 8.15% to 18%. Maximum APR is 18%. Possible fee(s): foreign transaction fee is 1% of each transaction. Rates, terms and conditions are subject to change and may vary based on creditworthiness, qualifications and card type. All loans subject to approval. See Veridian for details.