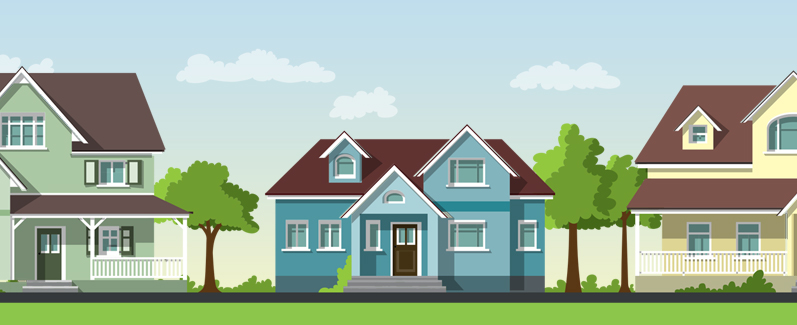 Save more on interest
POSTED IN ADVICE ON THURSDAY, APRIL 8, 2021
Is mortgage refinancing right for you?
When mortgage rates fall, you may hear that it's a good time to refinance your home loan. Refinancing means replacing your mortgage with a new loan, and it's usually the best to do it when you can get a lower interest rate. Common reasons to refinance include lowering your monthly payment, saving more on interest and paying off your home faster.
Should I refinance?
If you're considering refinancing, start by thinking about your finances. Just like applying for any loan, you'll want to make sure your credit score and debt-to-income ratio are in good shape. For a mortgage refinance specifically, you'll need to be current on your loan payments.
Closing costs as low as $275⫧

Closes faster with less paperwork
Next, think about how long you plan to stay in your home. If you're planning to sell soon, you might not save enough to make refinancing worthwhile. This is especially true if you choose a traditional mortgage refinance; closing costs can run into the thousands, which eats into the savings you'll get from a better rate. (Keep reading for a great way to avoid this!) The bigger the difference between your current rate and the rates being offered, the more you'll save.
Saving you more
If you're ready to refinance, choose a 10 & Done loan from Veridian to save with a rate as low as 2.99% APR⫧. You'll pay off your home in 10 years, which could save you thousands in interest.
Moving your mortgage to a 10 & Done loan is easy, with far less paperwork than a typical refinance. While closing costs on a mortgage can run into the thousands, they can be as low as $275⫧ on a 10 & Done loan. If you're looking to save more on interest, consider a 10 & Done loan today.
⫧APR = Annual Percentage Rate. Includes Loyalty Program discount of 0.25% APR when enrolled in eDocs and while maintaining direct deposit of net income to Veridian or, if unavailable, a minimum of 10 qualifying checking account transactions per month. Borrowers will lose discount if they fail to meet Loyalty Program qualifications during loan term. Loan must be in first lien position. Any advertised closing costs assume title guaranty and appraisal are not required. Additional costs may apply. Rates, terms and conditions subject to change and may vary based on qualifications including creditworthiness, loan-to-value ratio and collateral conditions. Loan-to-value ratio must not exceed 80%. 10 & Done loans only available in Iowa and Nebraska. 10 & Done loans do not include escrow, so you will be responsible for tax and insurance payments. All loans subject to membership and approval. See Veridian for details.