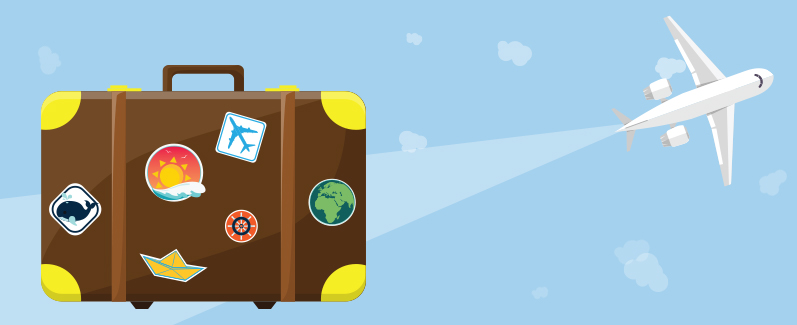 Tips for travelers
POSTED IN ADVICE ON MONDAY, JULY 8, 2019
These ideas can save you more on your summer adventures.
July is the most popular month of the year for vacations. Whether you're thinking about a solo sightseeing tour, a romantic getaway for two or a trip for the whole family, use these tips to avoid breaking the bank.
Set a budget – and stick to it. This might seem obvious, but preparing a budget and following it is the easiest way to keep your vacation costs under control. Make sure to add allowances for parking, taxes, fees and other hidden costs based off your itinerary, then research your options to make sure you're getting the lowest possible prices.
Save on food and lodging. Choose a hotel where your room has a kitchenette to cut your food budget drastically. Breakfast for four at McDonald's or Starbucks will cost you much more than a gallon of milk and a box of cereal. You can also choose to travel to places where you have friends or family you can stay with instead of paying for a room.
Choose free or inexpensive activities. Consider hikes, tours and places off the beaten path during your travels. Many museums and other attractions have free or reduced admission one day a week, so schedule wisely.
Use your points. If you have a rewards credit card that earns you miles or points with your purchases, redeem them to pay for your hotel, flight and other expenses as allowed by your card provider. Points often expire after a certain amount of time, so use them before you lose them.
Buck the trend. Think about taking the road less traveled – literally. The U.S. has more than 80,000 miles of coastline, so find a beach destination that costs you less than the obvious spots like Malibu and Miami. If you're headed to a resort, travel during the off season to save serious money.
If you'd like to talk about your financial situation – whether or not it involves a vacation – let us know using the form below.