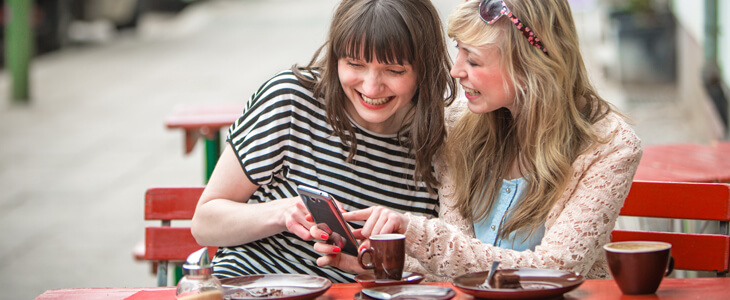 Benefits of choosing your student loan term
POSTED IN ADVICE ON TUESDAY, SEPTEMBER 19, 2017
Get a grasp on your student loans by bringing them together under one term.
If you have multiple student loans now, it may be unclear when you will pay them off. Refinancing your student loans can give you a better sense of the total time it will take you to become debt free.
That's why we've teamed up with LendKey to make repaying your student loan debt easier. Complete an application online through LendKey and you can select a term that works for you:
Shorter term
A shorter term will allow you to pay off your loan sooner*. This option may increase your payment, but with less time to accumulate interest, you could save on interest throughout the life of the loan. On the other hand, if your interest rate decreases, your monthly payment could decrease too. Not to mention, you could be debt free sooner.
Take a look at the example below and see what can happen when you cut years off your term and lower your interest rate:
---
Longer term
This option may be a similar term to what you currently have, but with a lower interest rate. The combination of a longer term with a lower interest rate may decrease your monthly payment and save you more money per month*. With more money back in your budget every month, you may be able to afford other items, such as a new car or saving for your first home. Even with a lower interest rate over a longer term, you can still save on interest during the life of the loan.
Take a look at the example below and see how much you can save when you choose to extend your term and lower your rate: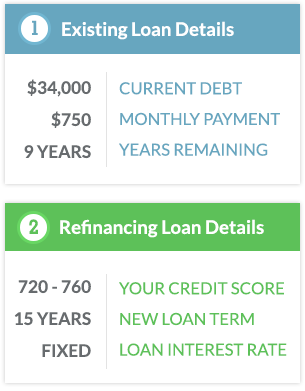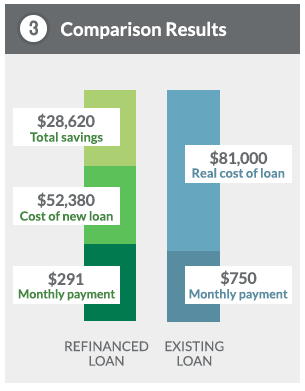 The results shown were determined on 9/13/2017 using LendKey's Refinancing Calculator.
We'll help you refinance your federal and private student loans so you can pay off your student loans stress-free. Apply online today:
Yes, I am a Veridian member I am not a member yet
* Benefits from refinancing may vary and specific outcomes are not guaranteed. Your actual savings will depend on factors including, but not limited to, your existing loan details, credit score, new rate (subject to change) and new term. Applications are taken online at veridiancu.org/studentloan. Visit website for information on credit costs and terms. LendKey will process the loan application and service your loan, including the monthly payment.


View LendKey disclosures, rates, and fees