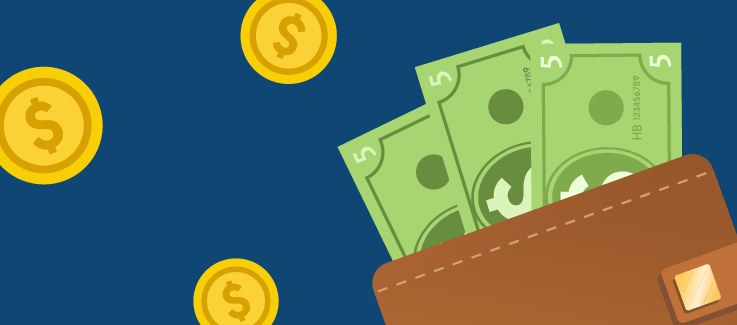 Coronavirus checks
POSTED IN ADVICE ON WEDNESDAY, APRIL 15, 2020
Get your stimulus check faster with direct deposit.
The federal government has authorized up to $1,200 Economic Impact Payments to most Americans as part of a relief package for the Coronavirus (COVID-19) pandemic. The Internal Revenue Service is starting with direct deposits if they have your account information on file; when those are processed, they will mail checks to everyone else.
According to the IRS, if you have filed your 2019 taxes, you can't change where your check is headed. If you haven't filed this year but did for 2018, the only way to update your information is to file your 2019 taxes. Regardless, you can check the status of your payment here and verify that your account information is correct.
We encourage you to check your account information. If you haven't filed your taxes this year and you used your Veridian account for your refund last year, your account information may have changed during our system upgrade last fall. Your information should be accurate if you filed taxes this year, but it never hurts to verify. As a reminder, you can find your account numbers on your statements or in online banking under Account Details.
If you don't normally file income taxes, you may need to take action to receive your payment, as they're based on your previous tax filings. Payments will be processed automatically for those on Social Security, Railroad Retirement or Social Security Disability Insurance, though those payments will not include the additional $500 per dependent. If you haven't filed or need to claim a dependent, review the criteria here and submit your information.