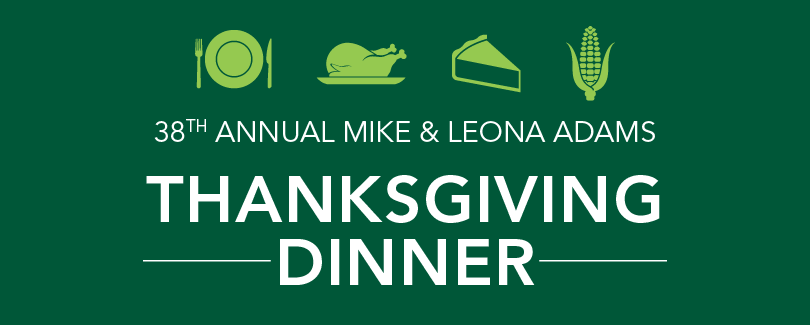 Mike and Leona Adams Thanksgiving Dinner
Enjoy a free community Thanksgiving Dinner.
Veridian Credit Union and the Retirees of the UAW Local 838 union are hosting the 38th annual Mike and Leona Adams Thanksgiving Dinner. Anyone in need of a free hot meal or companionship is welcome to attend. A traditional Thanksgiving dinner will be served Monday, November 25 from 4:30 to 7 p.m.
Frenchie from the Clip Art Corner will also provide free haircuts from 5 to 7:30 p.m. in the lobby area.
Free transportation to and from the Thanksgiving Dinner is provided by MET Transit for residents of Waterloo, Cedar Falls and Evansdale. Sign up by Sunday, Nov. 17.
Waterloo, IA
Location:
Local 838 Union Hall
2615 Washington St
Waterloo, IA 50703
Map
Contributing sponsors include: Anderson-Erickson Dairy, Cedar Valley Hospice, Clip Art Corner, College Square Hy-Vee, Local 838 Union Hall, Martin Bros. Distrubting Co., Inc., Metropolitain Transit Authority, Northeast Iowa Area Agency on Aging (NEI3A), Retirees of the Local 838, Special Occassions Party and Event Rental, and UAW Women's Auxiliary.