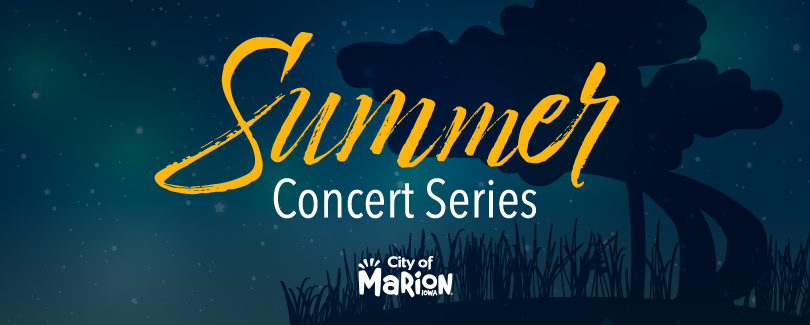 Marion Summer Concerts
See a free outdoor concert at Lowe Park featuring The Purple Xperience.
Join the Marion Parks and Recreation Department for free family-friendly entertainment at Lowe Park with The Purple Xperience. Purple Xperience is a true tribute memorializing the greatest entertainer of all time, Prince! The group has been touring the country since 2011, bringing the memories of Prince and The Revolution to audiences of all generations.
Guests should bring their own chairs or blankets for seating. Guests are welcome to bring food and drink, and local food vendors will be onsite to purchase from: Hy-Vee, Chubbs BBQ, One More Bite Food Truck, Kona Ice and The Freeze.
Veridian is the presenting sponsor of the free Marion Summer Concerts.
Marion Summer Concerts Schedule
Marion, IA
Location:
Lowe Park Amphitheater
4500 N 10th St.
Marion, IA 52302
Map
Location Details:
Parking is available in the main lot and the lot to the west of the amphitheater which is accessible from Irish Drive off Tower Terrace Road.