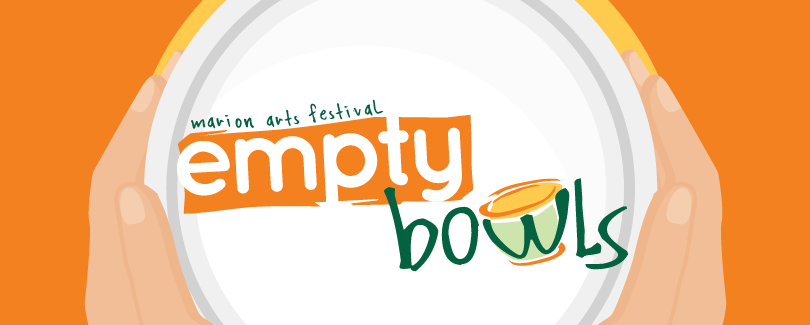 Marion Arts Festival Empty Bowls
Create an Empty Bowl at home with a take and create kit.
Empty Bowls, presented by Veridian Credit Union, is the Marion Arts Festival's most beloved program. While the 2021 festival is virtual, you can still participate by creating a bowl to be sold at next year's festival.
The mission of Empty Bowls is to raise awareness about hunger in our community. Typically, hundreds of students from area schools create ceramic bowls to be donated and then sold at the festival. The proceeds from the project are donated to local food pantries. Since the program started in 1996, more than $105,000 has been donated by the festival to area hunger relief agencies, helping to serve people needing assistance.
For 2021, The Iowa Ceramics Center and Glass Studio created kits with clay, a bowl mold, friendly glazes, and lots of ideas to customize your creation. When you're done, return your bowl to be fired and sold during the 2022 Empty Bowls sale.
Register online for a kit. Kits are available for contactless pick-up. Additional kits will be added every Tuesday morning through May 29. These kits are free to the public and limited to one per person.
Cedar Rapids, IA
Location:
Iowa Ceramics Center and Glass Studio
329 10th Ave SE
Cedar Rapids, IA 52401
Map
Time:
Monday closed, Tuesday-Thursday 10am – 8pm, Friday-Sunday 10am – 4pm