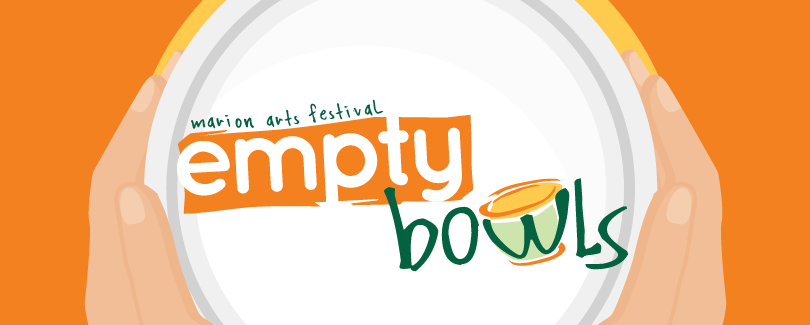 Marion Arts Festival: Empty Bowls
Help raise awareness about hunger in our community.
Empty Bowls, presented by Veridian Credit Union, is the Marion Arts Festival's most beloved program. The nationally recognized Marion Arts Festival is free, fun and family-friendly.
The mission of Empty Bowls is to raise awareness about hunger in our community. Hundreds of students from area schools create ceramic bowls to be donated and then sold at the festival. Some bowls are created and donated by area professionals as well. All sales from the project will be donated to local food pantries.
Since the program started, more than $105,000 has been donated by the festival to area hunger relief agencies, helping to serve people needing assistance.
Marion, IA
Location:
Uptown Marion
7th Ave (between 10th and 12th St.)
Marion, IA 52302
Map
Location Details:
Marion's Uptown festival-streetscape and the new plaza will make for an accessible and exciting Marion Arts Festival while City Square Park is under renovations.