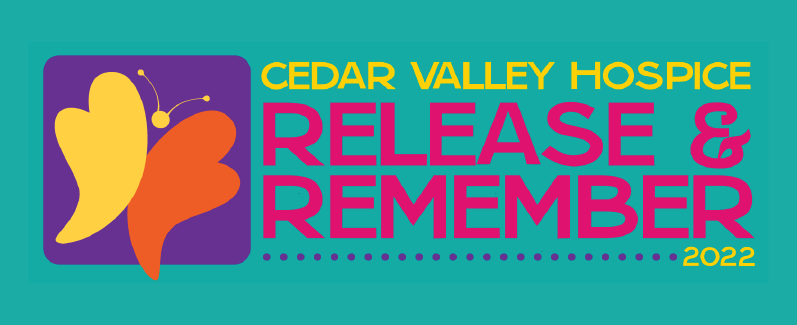 Cedar Valley Hospice Release and Remember
Honor your loved ones at a butterfly release event
Join staff, volunteers, families and friends of Cedar Valley Hospice to celebrate someone you love at the Release and Remember event.
This event brings hundreds of community supporters to the banks of the Cedar River for an afternoon that has become an annual tradition of celebrating loved ones with a unique experience.
A program and the release of 1,000 monarch butterflies will take place at 2:30 p.m. at the RiverLoop Amphitheatre in downtown Waterloo. Family-friendly activities, live music by the band, Flatland Ridge, and a picnic lunch begin at 1 p.m. and are available while supplies last.
This event is an opportunity to remember and celebrate those we love in an extraordinary way. For each memorial or honorary gift of $25, a butterfly will be released and donors will receive a keepsake certificate to personalize and keep as a reminder of the day.
T-shirts commemorating this event, featuring a NEW butterfly logo, are available for purchase separately while supplies last at the event or at any Cedar Valley Hospice location (excluding the Hospice Home).
We invite you to be a part of this meaningful day by supporting one or several butterflies as a tribute to someone you love.
Veridian is a proud support of the Cedar Valley Hospice and the support they provide to Cedar Valley families.
Waterloo, IA
Location:
Riverloop Amphitheatre
225 Commercial St
Waterloo, IA 50702
Map