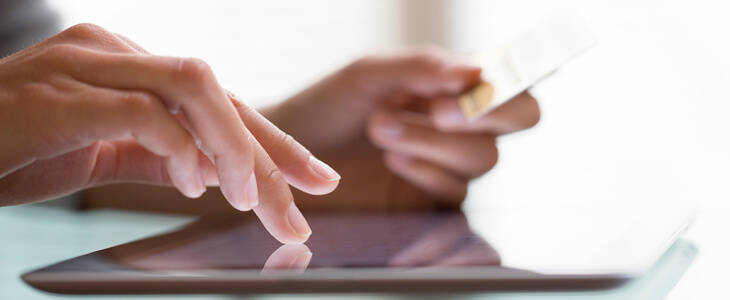 Dispute a Visa transaction
Notify Veridian of an unauthorized transaction on your Visa account.
If you believe a charge to your account is incorrect or fraudulent, block your card immediately. Allow the transaction to post to your account,* then take the following actions:
Contact the merchant and attempt to resolve the dispute directly with them. Please make sure to document your attempts.
If the merchant is unable to resolve the dispute, you may immediately contact us to begin the dispute process through Visa®, and complete our Cardholder Dispute Form & Affidavit**.
The Dispute Form & Affidavit must be submitted no later than 60 days after we sent you the first statement on which the disputed transaction appeared.
---
Dispute charges such as:
Duplicate charges
Product never received
Received incorrect product

Incorrect amount charged
Unauthorized charges
Lost card transactions
For 24/7 dispute service, please call 319-236-5600 or 1-800-235-3228.
Any supporting documents can be sent by email to card.services@fiserv.com.
---
If you have fraudulent transactions on your account due to a lost, stolen, or compromised card, contact the police in the city/state the fraud occurred to report the unauthorized charges. Provide the case number, officer name, and telephone number on the form before submitting. A police report is required when the fraudulent transactions occur in the state in which the member lives. In accordance with federal regulations, we have 10 days to investigate debit card disputes and 60 days to investigate credit card dispute or fraud claims to determine if provisional credit is warranted. However, in many cases, you will receive provisional credit to your account within 3-5 business days.
*We are unable to place a "STOP PAYMENT" on a charge.
**If you have a problem with the quality of the property or services purchased with your credit card, you must make a good faith attempt to resolve the dispute with the merchant. If you have not reached a resolution with the merchant, then to assist you with your dispute, we may require specific documentation from an expert or professional that supports your dispute about the level of quality or misrepresentation described on the original receipt, invoice, work order, brochure, contract, or appraisal before we can properly pursue a credit for any portion of the amount(s) in question. We will make every effort through the dispute resolution process to assist you; however, we cannot guarantee a favorable outcome.