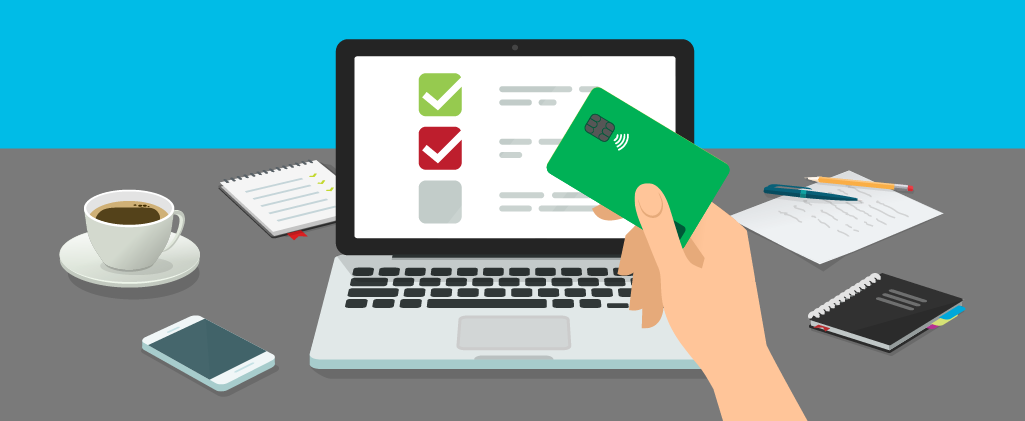 Dispute a Visa transaction
Notify Veridian of an unauthorized transaction on your account.
If you believe a charge to your account is incorrect or fraudulent, block your card immediately by calling (800) 289-9632.
Allow the transaction to post to your account,* then we encourage you to:

Contact the merchant, confirm the details of the transaction, and attempt to resolve the dispute directly with them. Please make sure to document your attempts.**

Contact us to begin the dispute process. If you are an online banking member, you can sign in and start disputing your transaction
here

There may be a deadline to receive your dispute. Take action as soon as you notice the transaction in question on your statement.

If the fraudulent transactions are due to a lost, stolen, or compromised card, contact the police in the city/state the fraud occurred to report the unauthorized charges. Document the case number, officer name, and telephone number.
Contact us to dispute a charge

Dispute a transaction in online banking
Sign in to start a dispute in online banking

Call Us
Call our Member Contact Center at (800) 235-3228.
Dispute charges such as:
Duplicate charges
Product never received
Received incorrect product
Incorrect amount charged
Unauthorized charges
Lost card transactions
We have 10 business days (Monday – Friday) to investigate debit card disputes. This timeline may be extended to 45-90 days. See your Electronic Fund Transfers Agreement and Disclosure for more information. We have up to 90 days to investigate credit card disputes. See your Visa Credit Card Agreement and Disclosure for more information.
*We are unable to place a "STOP PAYMENT" on a charge.
**If you have a problem with the quality of the property or services purchased with your credit card, you must make a good faith attempt to resolve the dispute with the merchant. If you have not reached a resolution with the merchant, then to assist you with your dispute, we may require specific documentation from an expert or professional that supports your dispute about the level of quality or misrepresentation described on the original receipt, invoice, work order, brochure, contract, or appraisal before we can properly pursue a credit for any portion of the amount(s) in question. We will make every effort through the dispute resolution process to assist you; however, we cannot guarantee a favorable outcome.