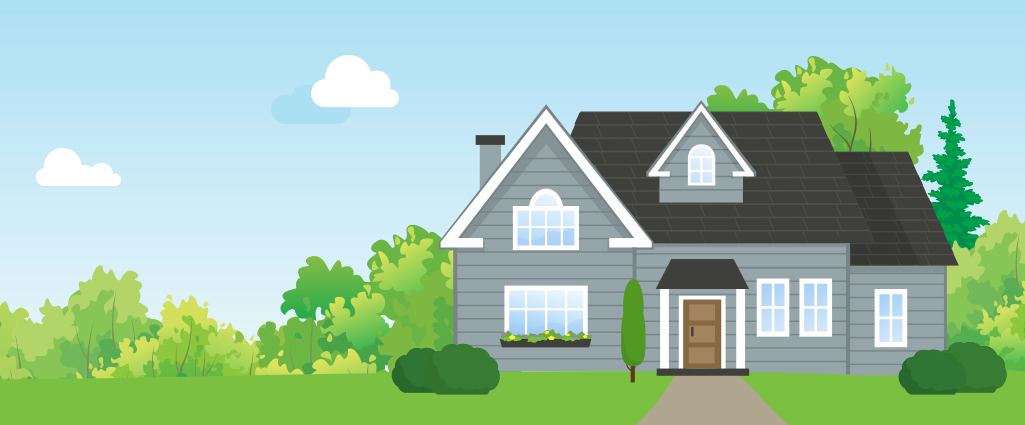 Home Equity Line of Credit (HELOC)
Explore a HELOC to fund your home improvements.
Now is a good time to evaluate your living space and determine what home improvements will raise your quality of life.
Our 5-year fixed Home Equity Line of Credit (HELOC) is a great way to use the equity in your home to pay for almost anything, including home improvements. You could get a rate as low as 4.00%♦ , and you only pay interest on the money you spend. Your monthly payment is only 1% of your balance, with a minimum of $50.
With a rate that's guaranteed for the first five years of the 25-year term, it's an affordable way to improve your home whether you're a DIY master or a pro at calling in a contractor. When you fund your home improvements with a Home Equity loan, you can:

Borrow up to 100% of your home's equity.


Have one monthly payment of only 1% of your balance, with a minimum payment of $50.


Get a low rate of only 4.00%.
You can also use your equity for items such as debt consolidation, tuition payments and travel expenses. Looking for a longer fixed term? We also have a 10-year fixed HELOC as low as 4.50%. View more rates and terms.
♦ APR = Annual Percentage Rate. Includes Loyalty Discount of 0.25% APR when enrolled in direct deposit of net income and automatic loan payments using your Veridian account. Borrowers will lose Loyalty Discount if they fail to meet qualifications during loan term. Rate fixed for first 60 or 120 months of the 25-year term; after that, the rate is variable and the maximum APR is 21%. Add 2.0-2.5% to interest rate for home equity lines of credit with loan-to-value ratios over 80% (maximum of 100%). Rate may not be used in conjunction with first-mortgage loans. Closing costs as low as $200. Appraisal fees may apply. Rates, terms and conditions subject to change and may vary based on qualifications including creditworthiness, loan-to-value ratio and collateral conditions. All loans subject to approval. See Veridian for details.