Understanding Credit Cards
We'll share some differences between traditional credit cards and rewards cards and tips for protecting yourself from credit card fraud.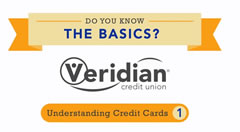 Part 1 : Do You Know the Basics?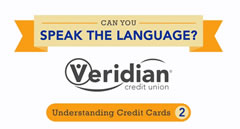 Part 2 : Can You Speak the Language?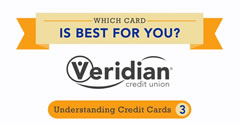 Part 3 : Which Card is Best for You?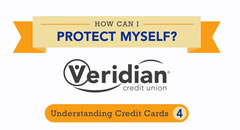 Part 4 : How Can I Protect Myself?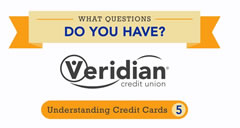 Part 5 : What Questions Do You Have?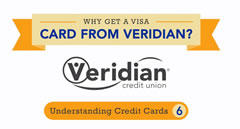 Part 6 : Why Get a Visa Card from Veridian?