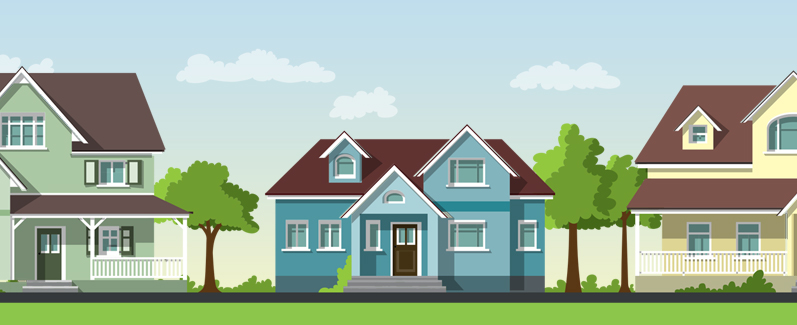 Move your mortgage
POSTED IN ARTICLES ON THURSDAY, APRIL 1, 2021
Get zero closing costs and a special rate on a 10 & Done loan.
If you'd like to save money on your mortgage, move it to a 10 & Done loan. You'll get no closing costs1, an intro rate of 1.49% APR2 for the first six months and a rate as low as 2.99% APR3 after. Refinancing now could save you thousands!
You may want to refinance for many reasons, and a 10 & Done loan is a flexible choice for many situations. Some of those include:
The interest rate on your mortgage is higher than 2.99% APR.
You want to explore options with a lower monthly payment.
You want to pay less interest overall and keep more of your hard-earned money.
You want to refinance but don't want to pay the costs of a new traditional mortgage.
You don't plan to stay in your home long enough to recoup the costs of a new traditional mortgage.
You want to pay your mortgage off faster and own your home in 10 years.
Moving your mortgage to a 10 & Done loan is easy, with far less paperwork than a typical refinance. While closing costs on a 10 & Done are typically hundreds or even thousands less than a mortgage, you won't pay any closing costs when you apply by April 30. Even better: You get a great rate that could save you tons on interest.
Refinance your mortgage to save money, pay off your home faster and achieve financial freedom sooner. Schedule an appointment to discuss your options or begin an application today. Take advantage of no closing costs and an intro rate of 1.49% APR for the first six months before April 30!
1 Standard closing costs of up to $275 are waived. Other fees, such as appraisal or title guarantee fee, may apply and will be paid by borrower. Offer valid on applications received through 4/30/2021. Existing loans with Veridian may be refinanced if the new loan balance contains at least 25% new money to the credit union.
2 APR = Annual Percentage Rate. Introductory rate offer of 1.49% APR for first six months is valid on applications received through 4/30/21 and is not eligible for Loyalty Program discount during this period. After introductory period, loan returns to regular rates and terms.
3 Loan must be in first lien position. Rate includes Loyalty Program discount of 0.25% APR when enrolled in eDocs and while maintaining direct deposit of net income to Veridian or, if unavailable, a minimum of 10 qualifying checking account transactions per month. Borrowers will lose discount if they fail to meet Loyalty Program qualifications during loan term. Rates, terms and conditions subject to change and may vary based on qualifications including creditworthiness, loan-to-value ratio and collateral conditions. Loan-to-value ratio must not exceed 80%. 10 & Done loans only available in Iowa and Nebraska. All loans subject to membership and approval. See Veridian for details.